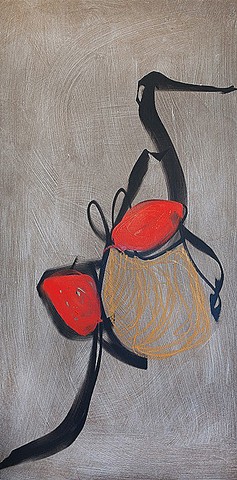 I SMILE WHEN YOU SING
Oil stick, acrylic marker, house paint and gesso on masonite
24 x 48 x .25 inches
2012
Price includes shipping if within the USA.
For shipping estimates outside of the USA please contact jenlg.turner@gmail.com.
This piece does not come in a frame. It rests flat against the wall with no real depth between wall and surface.
Tips for display: the masonite board is sturdy and can rest on a shelf, leaning against a wall. Or, a great way to hang this piece is actually industrial strength velcro. Additionally, exhibition pins work just as well. A few options will be provided in the packaging.